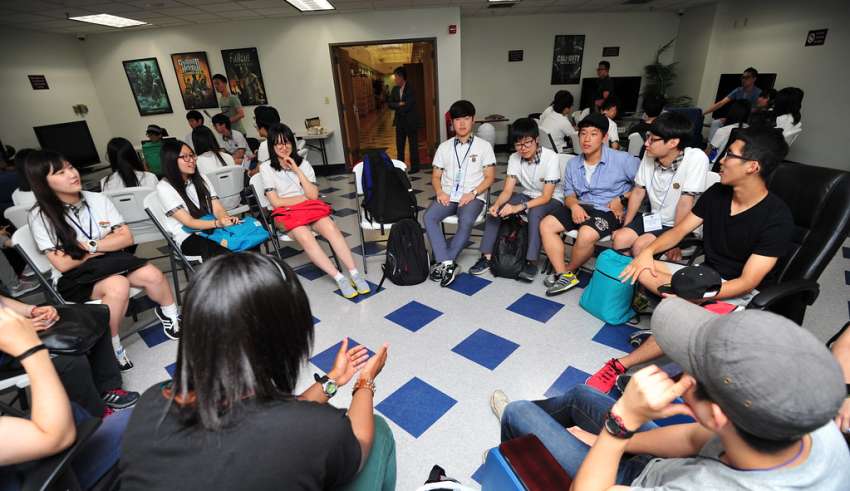 The widespread colonization of the British Empire led to the introduction of the English language to all corners of the world. English is one of the most widely spoken languages across the globe. Most of the academic elements like books, videos are available in the language. Learning the popular language gives you the power to connect with different people through communication and learn and understand their culture, customs, norms, and backgrounds. The language has successfully linked diverse cultures and provided the opportunity for people from different castes, creeds, religions, and origins to bond over one language. Nevertheless, speaking another language is a very difficult task in itself. Learning phonetics, dialects of a new language is never easy. On top of that, being able to master the language and space it with confidence and fluency is a new challenge altogether. So, here are some effective tips that will help you to master your communicative English skills.
Buy some standardized English learning books to understand the origin of words, the influence of different languages on English, and the fundamentals of grammar. This knowledge will lead you a long way. As the language is very old and has gone through several reformations and editions over the period. So, knowing the rules, correct sentence formation plays a big role in establishing a hold over the language. Hence, you need to study english thoroughly first.
There is no shortcut for this. To gain confidence, fluency, and accuracy, you have to practice speaking as much as you can.
Don't be conscious of your mistakes, this is not your mother tongue so you are not expected to excel at it instantly. You will only learn from your mistakes and get better with time. However, try to study and learn the language from a reliable source, so that you keep speaking and getting accommodation to the words correctly from the beginning. It helps to save your time and effort in the rest of the process. You can use a pronunciation app to help you with the same.
You might have heard of it a lot. However, to catch the proper English accent and flow, thinking in English is very essential.
You can stand in front of the mirror and practice with yourself. This way you won't be bothered by other's opinions. Imagine scenes like you are taking an interview, receiving a reward, or just narrating a funny story to your friend. Make your practice time as interesting as possible.
Refrain from over-judging yourself. It is a journey that might be different for others. So, wherever you are in the process, realize that all you need to do is keep walking. You will surely reach your destination at some point.