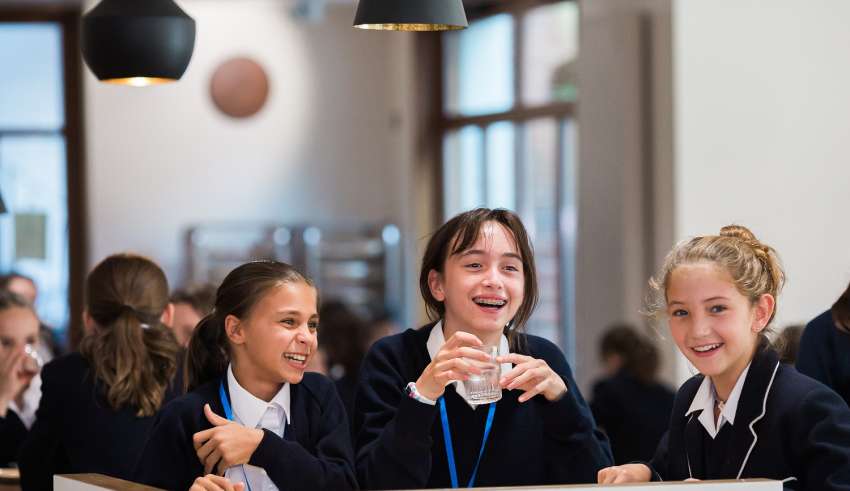 A world-class education is a powerful tool for students, equipping them with the skills, knowledge, and confidence to take on the world. The Perse Singapore International School provides a unique approach to global education, fostering a community of learners with an expansive outlook on the world. This blog post will provide an in-depth examination of the Perse Singapore International School's approach to global education, from its mission and vision to its programs and curricula.
At Perse Singapore, students are provided with an education that combines the best of Eastern and Western philosophy, challenging them to think critically and become creative problem-solvers. The school's curriculum is designed to develop well-rounded individuals who can think outside the box, and this is further reinforced through the range of activities that are available outside of the classroom. Students are encouraged to take part in global initiatives such as the Model United Nations program, creating a platform for intercultural dialogue and understanding. Additionally, the school has built strong relationships
Emphasis on developing cultural understanding and appreciation
At Perse Singapore International School, we firmly believe that the key to a global perspective is found in the integration of cultural understanding and appreciation. We strive to provide our students with a firm foundation in the cultural context of our world by teaching them about the world's various cultures, histories, and religions, as well as their shared values and commonalities. We also emphasize the importance of respect for and appreciation of different cultures and ways of life, which is essential for living in the global community. We foster an environment that encourages our students to embrace diversity, recognizing and appreciating those differences, and to become global citizens.
Experiential learning opportunities
At Perse Singapore International School, we believe that experiential learning opportunities contribute significantly to a comprehensive and rounded education. We offer a variety of field trips and other activities that allow students to explore their world and develop their natural curiosity. From field trips to museums and galleries, to outdoor activities such as hiking, camping and beach clean-ups, our experiential learning opportunities help to develop independent thinking, problem-solving and communication skills, as well as a greater appreciation of the environment and cultural diversity.
Fostering collaboration and creativity through project-based learning
At Perse Singapore, we believe that project-based learning is an effective way to nurture both collaboration and creativity among our students. By providing students with the opportunity to work together on projects, they can apply their academic knowledge and skills in real-world scenarios, as well as learn to communicate, cooperate, and problem-solve as a team. Projects also give our students an opportunity to explore their individual creative capacities, and to think outside of the box in order to come up with unique and innovative solutions. We strive to ensure that our students not only gain valuable knowledge and skills through project-based learning, but also build collaborative, creative, and problem-solving capabilities that will serve them throughout their lives.
In conclusion, the Perse Singapore International School provides students with an educational experience that transcends traditional classrooms. By emphasizing cross-cultural understanding, global citizenship, and an appreciation for the arts, they create an environment where students can learn, grow, and develop into well-rounded individuals. By embracing international perspectives and a diverse student body, the Perse Singapore International School is paving the way for future generations of students to become global citizens.